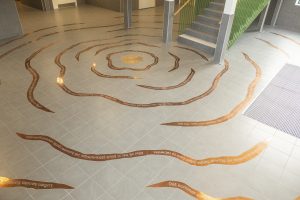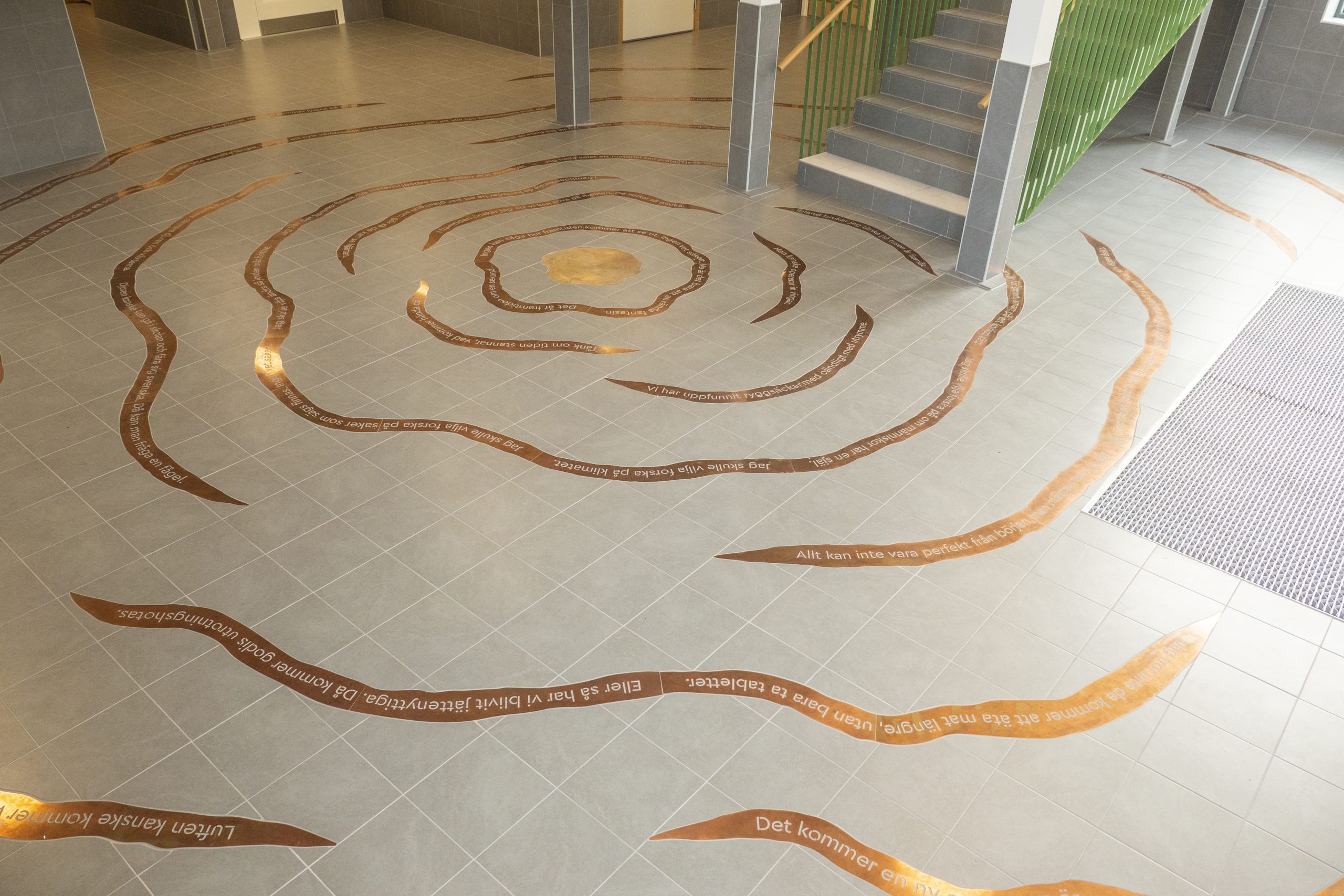 Tallbacken's school
27/09/2022
Inauguration of the public commission Growing futures for Tallbacken's school in Gävle.
The work came about through a collaboration between My Lindh and fourth and fifth graders in Tallbacken's school. The work consists of annual rings in bronze that spread out over the school's entrance floor. The annual rings contain sentences with the children's thoughts about time and the future. In the middle of the floor is a bronze plate, made after the largest pine that grew on the site before the new school was built. When My counted the annual rings, she concluded that the tree must have been growing on the site since around 1830. When the children now enter their new school building, they are literally stepping into their history, their present and their future.
Curator: Björn Norberg. Commissioner: Gävle municipality/Gävle konstcentrum.